Summer 2018:
Maple Grove Youth Clinic
Grades 3-8
July 23, 24, 25
Jamestown Jackals Youth Clinics
The Jamestown Jackals youth clinics focus on and teach the fundamentals of the game of basketball in a fun and positive atmosphere. Through dynamic instruction from Coach Lee Gray and Coach Michael Davenport, players learn the fundamentals of the game and how to communicate with teammates while demonstrating integrity, sportsmanship, perseverance, responsibility, and confidence.
BPUMC Clinic at Maple Grove
July  23, 24, 25
Grades 3-8
$75.00
Eisenhower High School
July 26, 27, 28
9th-12th Grade
$100
BPUMC Clinic at Maple Grove
Bemus Point United Methodist Church is sponsoring a a high quality, drill based youth basketball clinic led by the Jamestown Jackals. The clinic will take place at Maple Grove High School beginning Monday morning, July 23, 2018.
This clinic will focus on not only bettering a player's skill set on the court, but also building character and confidence off the court. Jamestown Jackals players, Michael Davenport and Leventrice Gray will be providing expert basketball instruction with an underlying message that encourages positive lifestyle choices. The clinic will be structured to provide participants with a lasting experience, focused on ball handling and shooting, catering to long-term skill and character development. Grades 3 – 8
Boys & girls grades 3 – 8 are invited to participate from 9:00 a.m.-12:00 p.m. for this three day, action packed clinic.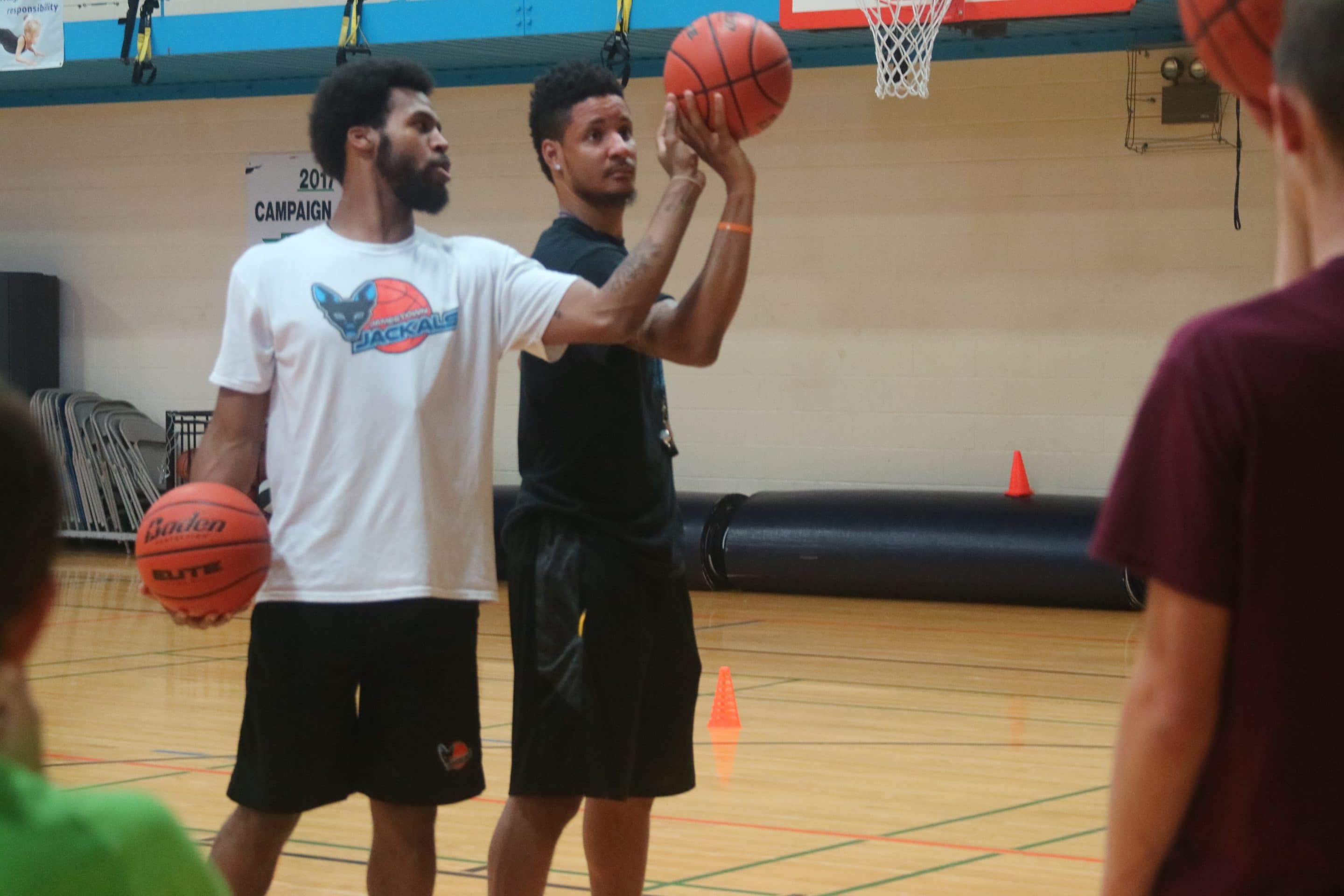 The Jamestown Jackals high school basketball training clinic focuses on and teaches the fundamentals of the game with intense and purposeful drills. The goal of this intensive training clinic is to prepare high school athletes to take their game to the highest level.
Thursday and Friday evening sessions will take place from 5:00 p.m. – 7:00 p.m. Our final day of training will be from 10:00 a.m. – 12:00 p.m. on Saturday morning. Sign up for just one day, or all three. Drills will not be repeated throughout the 3 day clinic.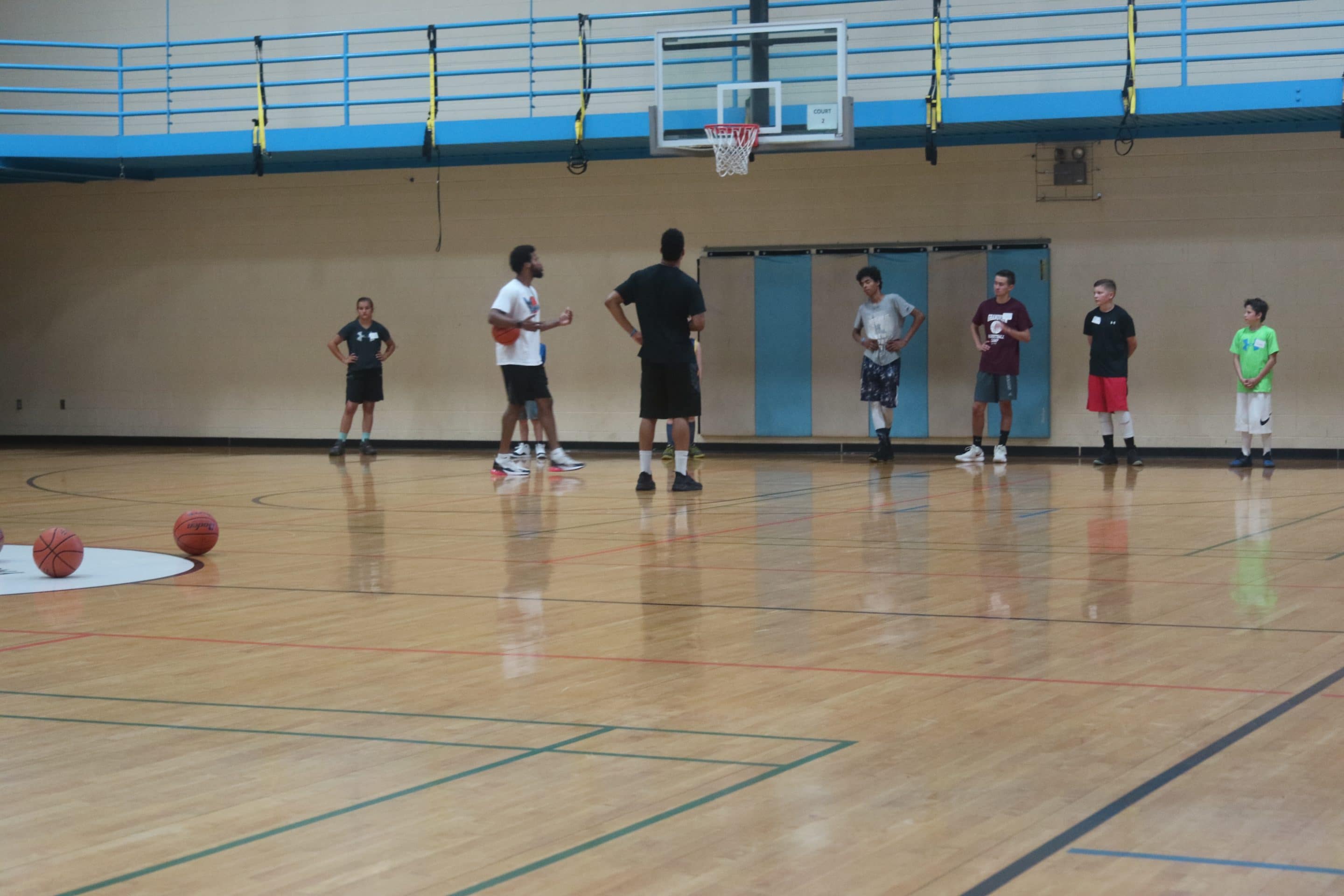 Attention all boys and girls who will be in grades 5-8 during the 2018-2019 school year! Upward Sports and the Jamestown Jackals are sponsoring a basketball camp at Busti Church of God August 6-10.
The boys camp will be from 9 am – Noon and the girls camp from 1 pm – 4 pm. Michael Davenport and Leventrice Gray, both of the Jamestown Jackals, will be leading the camp.
The cost is $85, which includes a t-shirt, water bottle, and basketball. As a bonus, you will also receive a voucher toward your registration for Upward basketball this Fall so that you will only have to pay $50 for the upcoming season!
You can register online or come to the church office at 996 Forest Ave. Ext., Jamestown, NY 14701. The church office hours are 9:30am – 3:30 pm, M-F.
For more information, please call Scott Smith at (716) 487-1636
Register early to save your spot!
Warren County YMCA
Warren County YMCA
212 Lexington Ave
Warren, PA 16365