After an entire season playing at homes away from home, so to speak, the Jamestown Jackals will return to Jamestown Community College today and Sunday.
The good news for the Jamestown and Warren communities, it's business as usual for Kayla Crosby's Jackals.
"This is season 7," said Crosby, whose most recent roles for her professional minor league basketball team include president and general manager and assistant coach.
"We played semi-pro for three years, so this is our fourth season with the professional team," she said.
Jamestown (2-0) plays game 3 of the 2022 TBL season at 6 p.m. Saturday and game 4 at 3 p.m. Sunday, both against the visiting Flint (Michigan) United (1-1) — and both at JCC.
The Jackals are at Jamestown Community College six more times from March 25 through May 8.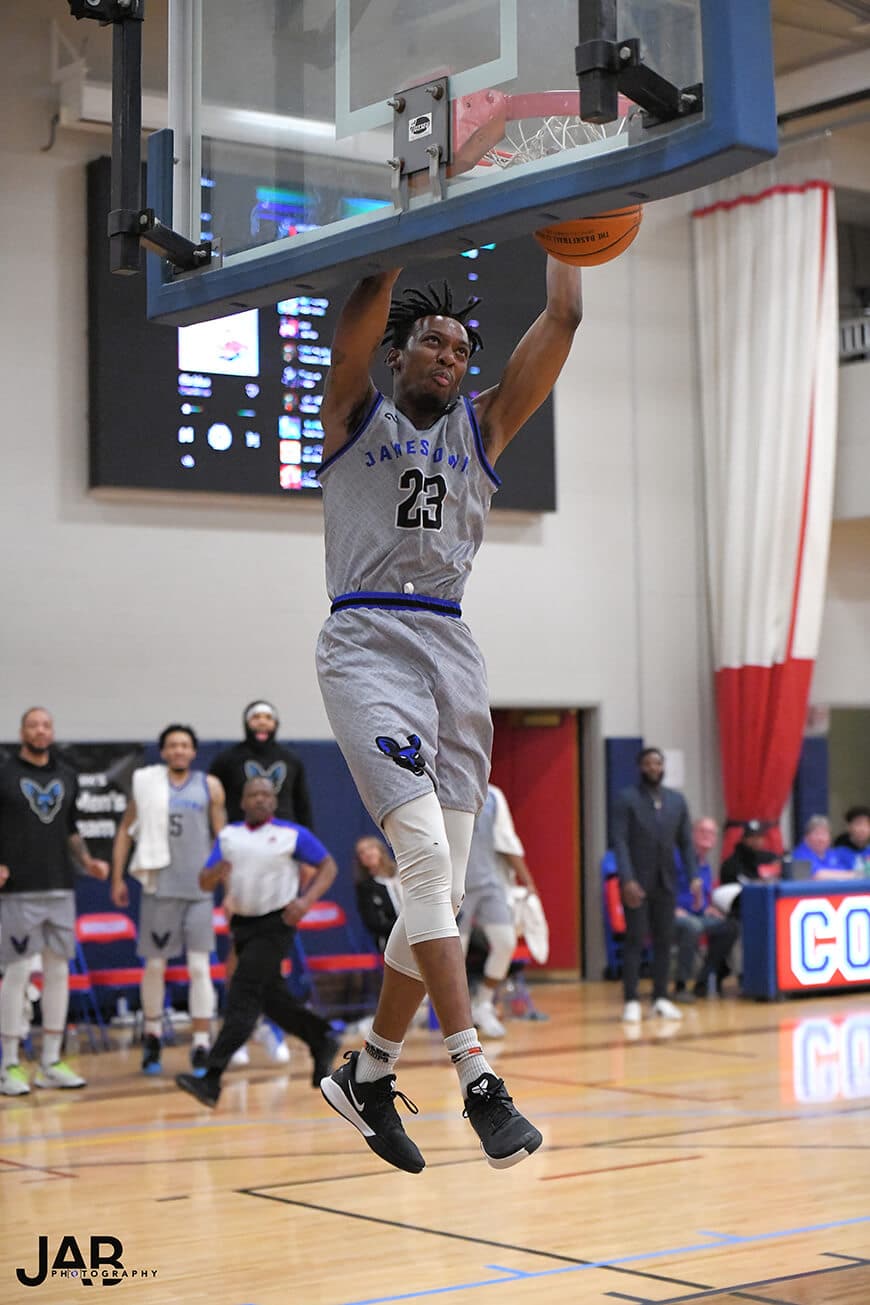 "For the first five years, we only played at JCC for home games," said Crosby. "Last season, we played at Warren YMCA, Erie Boys and Girls Club, Hagerty Center in Erie, and Warren Area High School.
"We were able to practice at JCC for all of our training camp," she added.
"Last week, JCC hosted Section VI playoffs, but thankfully we will be back at JCC this weekend," Crosby said. "We are able to practice at JCC every Wednesday throughout the season.
"We worked with JCC to create an MOU this season," said Crosby. "This Memorandum of Understanding served three main purposes: Ensuring no conflict of interest in the roles of the Executive Director of #IntegrityFirst and the JCC Campus Life Director-Jamestown Campus (Crosby is in both roles); #IntegrityFirst's use of JCC's Physical Education Center; and, Establishing a partnership for student interns with JCC's Career Services department.
"Unfortunately, by the time all of the paperwork was finalized, the league had already selected our home games, and five of the 13 dates were unavailable at JCC," continued Crosby. "Thankfully, Cassadaga Valley High School stepped up as our home venue for all five of the games."
The Jackals have been part of the entire northwestern Pennsylvania-southwestern New York community.
"We've had amazing support over the years," said Crosby. "So many people sacrifice time and financial support to continue the platform. It's remarkable to see how far we have come. TBL (The Basketball League) uses our platform as the blueprint for every new team in the league. The entire onboarding was created by me."
The Jackals 2022 roster includes new and familiar players; Jon Lee from Northeastern University; Rene Castro of Duquesne; Eric Mack, Plattsburgh State; Glenroy Carr, Jr., SUNY Buffalo State; Daniel Mulamba of Langston University; Reem Davis, Becker College; Antwan Wilkerson, Johnson C. Smith University; Zakeem Davis of Garrett College; Maurice Taylor Jr., Niagara University; Julius Brooks, Loyola University; Thomas Garrick, Johnson & Wales University; and Bernard Edwards and Raheem Singleton.
Other than Crosby, who played basketball at Eisenhower High School, Edwards may be the most well-known in the area, having started the "B Edwards Elite" AAU basketball program made up of primarily Warren and Jamestown junior high and high school players. Edwards is from Detroit, Michigan, and Defiance College, but now makes Jamestown his home.
Raheem Singleton is another recognizable name, especially when he goes by "Radio," or his newest title, "head coach."
Raheem, from Roxbury, Mass., has been the Jackals' starting point guard. He graduated from Monroe Community College and the University of Maine with a degree in Early Childhood Development and Sports Management.
Radio has played professionally for nine years, including NBA G League's Maine Red Claws, and teams in Russia, China, Hong Kong, Australia, Indonesia, Argentina, and NBL Canada.
Radio played against the Jamestown Jackals in 2016 while playing for the Rochester Razorsharks. In 2019, he was invited to Jamestown Jackals' training camp after attending one of the TBL Combines.
Since arriving in Jamestown, he has served as a player-coach until he ruptured his quadricep last August and is now the Jamestown Jackals' head coach as he recovers from surgery.
"The most defining moment in his basketball career was winning the 2016 PBL National Championship in Rochester, N.Y., and he looks forward to leading the Jamestown Jackals to a national championship this season," said Crosby.
For 2022 ticket information, visit Jamestown Jackals on Facebook, or go to jamestownjackals.com.