Brandon McClester poured in 27 points to lead seven players in double figures to send the Jamestown Jackals to a 139-69 victory over Buffalo in their North American Basketball League season opener Friday night at Jamestown Community College.
Nathanial Hill added 22 points, Chris Calvan added 18, Charles Thomas Jr. had 15, Ralph Williams chipped in 13, Michael Davenport had 12 and Latrell Alford added 10 to the winning cause.
McClester, Davenport and Williams have all played with the Jackals before, but the local roster also includes three Jamestown natives — Maceo Wofford, Jordan White and Blake Johnson.
White finished with six points, Wofford had two points and five steals, and Johnson didn't score in limited minutes.
Nevertheless, the game was never in doubt as the Jackals raced to 40-19 lead after the first quarter, which ballooned to 69-35 at intermission.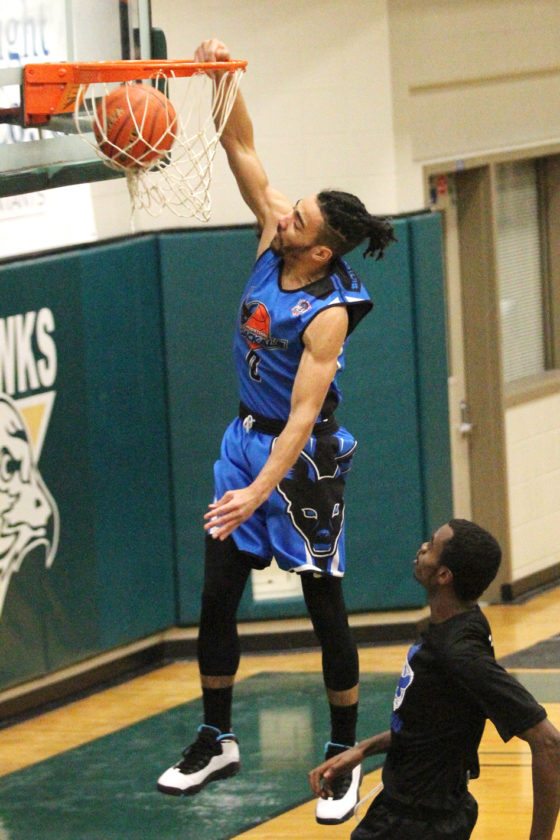 The outcome was never in doubt after that.
In addition to his 13 points, Williams also had 9 rebounds, 6 steals and 13 assists in an outstanding all-around game. Hill hauled down 12 rebounds, and Latrell Alford contributed six assists.
Jamestown returns to action next Friday when it entertains the Chautauqua Hurricane. Opening tip is 7 p.m.